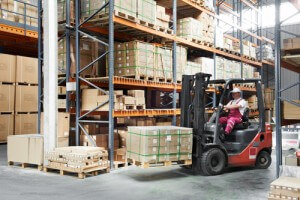 To provide large-scale warehousing, light manufacturing and third party logistics. Our goal is to enhance your business by finding cost savings and decreasing the stress of warehousing; customizing each service depending on your needs.
Dakota Warehouse is a 3PL (third party logistics) Food Grade Warehouse provider located in Rapid City , SD. We offer warehousing, light manufacturing, picking and packaging and shipping. We are highly educated in the 3PL and Warehouse field and provide high-quality service along with accurate and expert logistics solutions.
Dakota Warehouse focuses on educating, understanding and providing cost-effective solutions for our customer's storage and logistics needs.
We are focused on our customer's needs and are constantly trying to find new and innovative ways to add profit to their business.
Dakota Warehouse provides high-quality service and putting our customers first. By working one-on-one with each of our customers, we ensure that we have a complete understanding of their needs.